Need a Spot of Holland Park Carpet Cleaning Carried Out? Call Our W11 Cleaning Company Today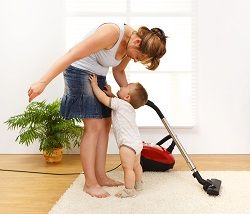 Is your carpet looking tired and down-trodden? Having trouble making out those patterns these days? A professional W8 carpet cleaning service could be a breath of fresh air to your poor old carpet. Just call Cleaners Holland Park today on
to obtain a free quote for our service.

You may have covered up that red wine stain with the arm chair, the baby sick with the lamp or you might just be putting up with the stain last Thursday's dinner left on the floor. Sometimes all the domestic cleaning products in the world aren't enough to tackle those tough stains, and there is only so much time you can spend scrubbing them before you accept defeat.
Choose Our Holland Park Carpet Cleaning Company and We Will Remove Any Stain fron Your Carpet
Accidents happen, that's a fact of life, and your carpet usually comes off second best in most of them. How is it that toast always seems to land buttered-side down? Vacuuming up the crumbs would have been easy; the oily fats of the butter may be a little more difficult. Most people just accept that their carpet will undergo a steady process of wear-and-tear over the years and resign them to the fact they will need replacing each time a room is decrated. But when we put so much care into looking after the rest of our home, why should carpets seem so disposable?
They certainly don't come at a disposable price, so it might be worth thinking about looking after them. A W2 carpet cleaner could be just what you are after. We specialise in breathing new life into your tired old rugs, and most people are pleasantly surprised at the results. All you need to do is call
for a free quote today.
It may be that a dinner party got a little too rowdy, or the family dog is getting a bit old and getting up bad habits. It doesn't matter to us, each carpet gets cleaned with the same care and attention as the next by one of our well trained and CRB checked staff. Your staff may have left the office for the Christmas period and you want your floors returned to their former glory – not a problem. Our staff work round the clock to find a time that suits you, so it does not matter whether it is business or domestic. We apply the same care to all our jobs, and relish in the result of a fresh floor that looks as good as new.
Book Carpet Cleaning Service in W8 Today and You will Be trully Amazed by the Result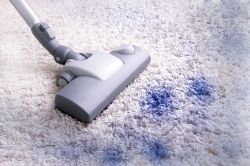 Most people are truly amazed just how different their carpet looks following a carpet clean W11. On a day to day basis you rarely notice how much things change over time. If you don't believe us take a look at some before and after shots. Our top-of-the-range cleaning products and industrial carpet cleaners W11 will penetrate even the deepest of stains, so whether that mark is on a brand new wool carpet or an antique cream rug, we will remove it and completely change the look and feel on your feet. Soon you will be wondering just what all the fuss was about.
So don't fret about removing that carpet stain W8, call this W2 carpet cleaning company today to discuss your needs. Not only is ait a fantastic service on which we guarantee results, but it comes at a competitive price that we will match if you find cheaper. So give your carpets a new lease of life by getting your carpets cleaned Holland Park, call Cleaners Holland Park on
today.