If You are Looking for W8 Cleaners Holland Park Then You Have Found Your Premier Solution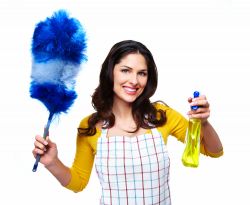 If a job is worth doing it is worth doing well, so we think here at Cleaners Holland Park. Cleaning can be an arduous and time consuming task, so why not enlist the help of the professionals to lighten your load? Whether your needs are business or domestic why not give us a call today on
for a free quote. We know it will be cheaper than you first thought.
Are you looking for a W8 end of tenancy cleaning service? Maybe you just need some professional carpet cleaning W2? Require a regular W11 office cleaning contract? Whatever your needs, we find a solution that is tailored to your needs.
We are a house proud nation, dusting and vacuuming our way to a clean way of life. But do you spend as much time on your upholstery as your skirting boards? If you have neglected that cream sofa for a little too long one of our friendly staff would be happy to bring it back to life. We clean furniture of any shape or size, from leather arm chairs to mattresses, leaving you free to spend time on other areas of your home. We cherish our pieces of furniture, so why not let the professionals care for them.
Our Holland Park House Cleaning Service is Designed to Fit around Your Busy Lifestyle
If you are part of a working family then free time can come at a premium. The last thing you want to do on your Sunday afternoon is immerse yourself in a world of dusters, polishes and vacuums. You would rather be off enjoying your leisure time without worrying about the slow skin of dust that is growing in your spare room. Our W11 house cleaning service is designed to fit around your busy lifestyle, and when you call
we will find a convenient time to clean your home. For most this is while they are at work, and we are happy to take a set of keys to gain access to your property. Imagine the satisfaction of coming back to a neat and tidy home on a Monday evening! We hope that would be a nice way to rid you of those start-of-working-week blues.
Red wine, maybe the feet of a muddy child, spilt oil or just plain old wear and tear. Accidents happen, and our carpets tend to take the brunt of the punishment. Our W2 carpet cleaning service is designed to make those tired old carpets look brand new. If you can scarcely remember the day when your brown-looking carpet was a vibrant red, then it is time to get the professionals in. Here at Cleaners Holland Park we take pride in our work, using only the best of cleaning materials and most effective of machinery to remove the years of wear. We are happy to set up a regular service, or feel free to use us on an ad-hoc basis.
Moving house is a fact of life, whether you are renting or on the property ladder. We all have to do it eventually, and it can be an extremely stressful time. There are a million and one things to think about, and the last thing you need when you are finally settled into your new home is to have to go back and clean the old one.
Make sure you get your deposit back by booking our Holland Park end of tenancy cleaning service. As soon as your belongings are out, we head in to spruce up the place ready for the next tenants or owners. Depending on timescale we can send in any number of cleaners to make sure when you hand your house over to the landlord or estate agent it is in as good a state as when you got it, if not better. Take one thing off of your substantial moving list by calling us today on
to get your free, no obligations quote.
Hire Our Holland Park Cleaners and Your Place will Be Supremely Clean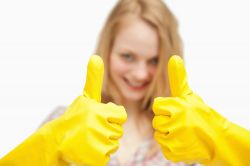 For business customers, our company also offer a full and highly professional Holland Park office cleaning service W8. We appreciate that when running a successful enterprise you need to keep your staff happy and adhere to health and safety laws. We run an efficient and inconspicuous out-of-hours cleaning operation, meaning you will never know we are there. Your office will stay supremely clean without you even realising it. We can provide our service at regular agreed intervals, and can be incredibly flexible with additional services such as carpet or upholstery cleaning. All you have to do is let us know any additional services you need the day before we are scheduled to come in and we will make sure it is done. We know how important a clean working environment is, so we also endeavour to hold regular assessment meetings to make sure we are providing the service you expect. Your satisfaction is our goal, and we strive to make sure we achieve it.
So for all your cleaning needs, why not call
, it's the only number you need. All of our staff are comprehensively trained and CRB checked - this is a company you can not only trust but rely upon. One of our customer service team is waiting for your call to discuss your requirements and provide you with a free quote for a tailored service specific to you. Take one stress out of your life and let us take care of your cleaning needs. After all we do it every day and are very good at it! Call us today on
, you will be surprised just how affordable we are.